Explained
Getting started with Mailbook? This is how it works.
With Mailbook you can easily collect addresses for wedding invitations, holiday cards or simply as an address book. But how does Mailbook work exactly? This article shows all the features that make Mailbook so useful.
Get started
When registering you will be asked to choose a relevant theme and then personalize the title so that your friends and family know why you are asking their address. Your title appears clearly at the top of the page that you send to friends and family.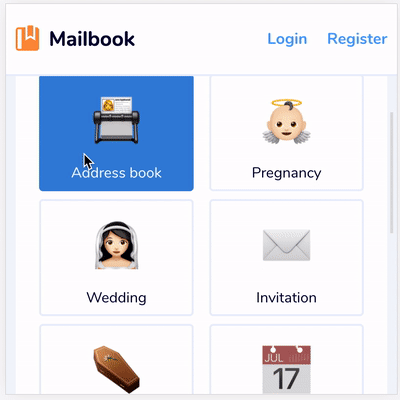 Sharing with friends
To collect addresses you get a personal link that you share with friends and family. You can always find this link at the top of the Mailbook website. We also have useful buttons for sharing directly via Facebook or email.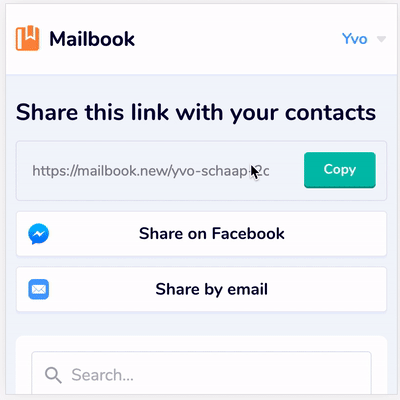 Facebook
The fastest is to share your personal link with friends and family with Facebook (or any other messaging tool). Your address book will quickly be filled with new addresses.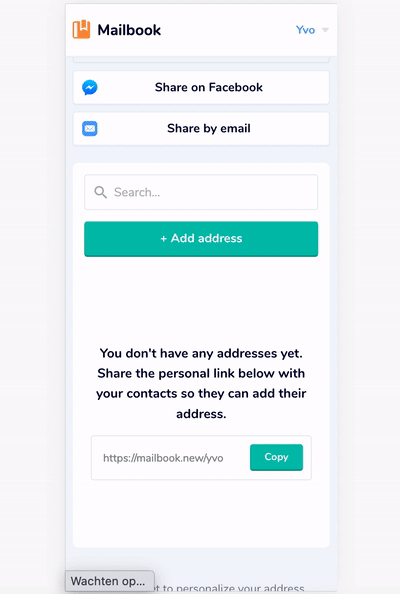 Add address details
Friends can enter their address information via a simple address form. Everything except a name and place is optional. They receive a one-time email confirmation, where they can fix potential errors.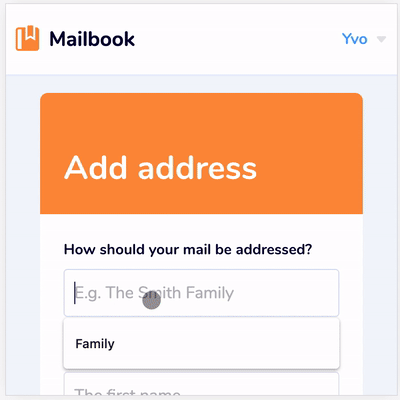 Privacy & data security
Mailbook has made privacy and data security a primary priority. We never share addresses with other parties, and put a lot of energy into keeping the site safe. In addition, your friends and family can remove their address from your address book if they wish.
Mailbook earns money from selling adress labels with Mailbook addresses to users. Read more about this in our terms and conditions.
Search addresses
Your address book is sorted by first name by default. But you can also sort by last name, city or date of addition. So you always know what the new addresses are. Search makes it easy to find the address you need.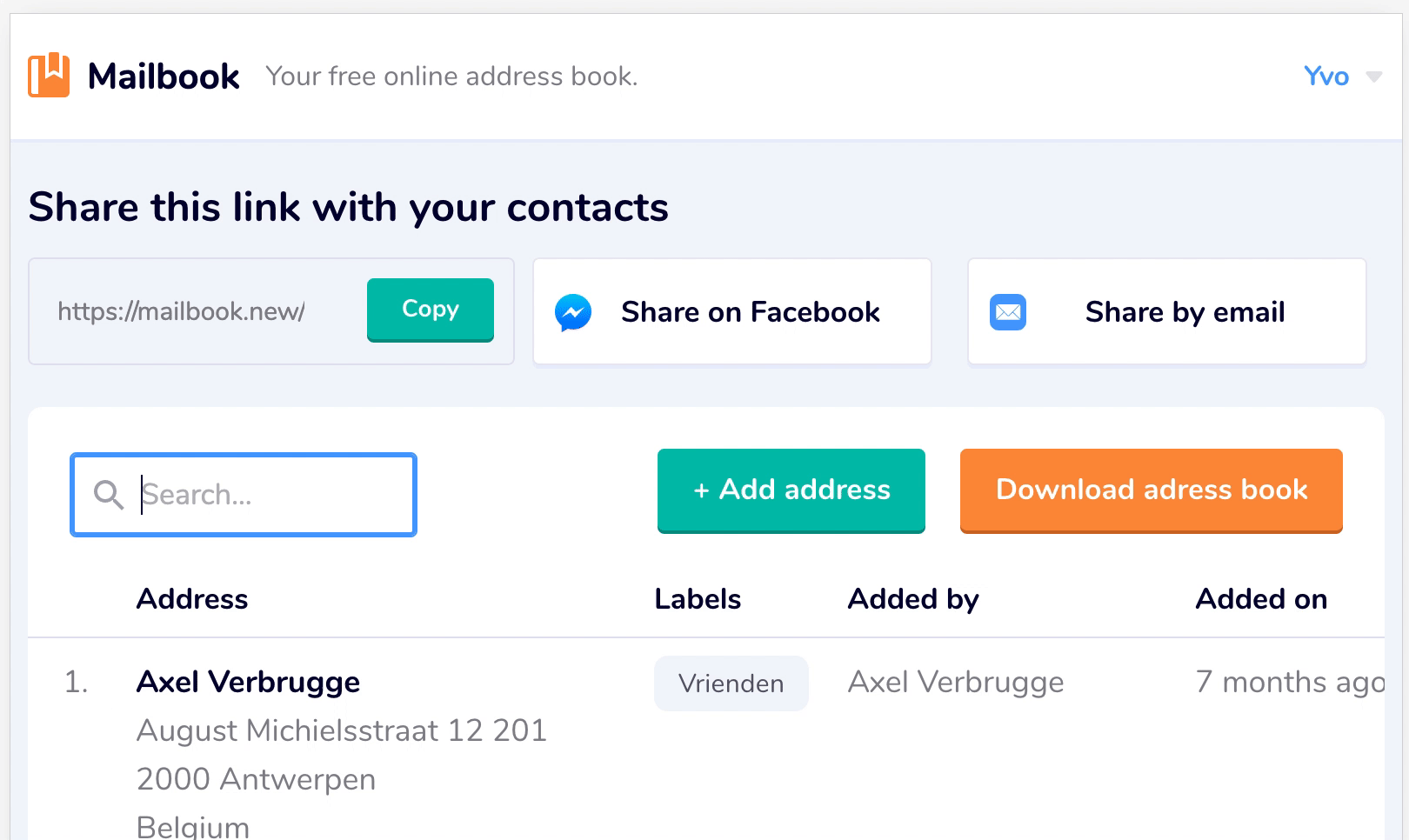 Export addresses
Ultimately, of course, you want to use the collected addresses! You can quickly export your mailing list as an Excel or CSV file.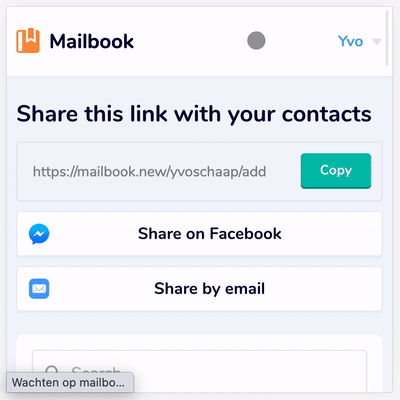 Print labels
If you own label printing paper, you can print the addresses on labels yourself! Mailbook makes that a piece of cake. Select your label size, choose `Download labels` and just print..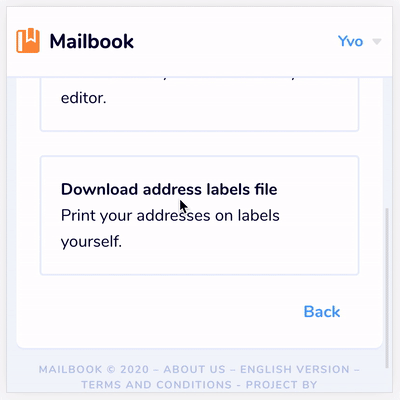 If you prefer no hassle for your labels we offer to ship your personalized address labels to your home, starting at $15.
More features...
In addition, we support importing an (existing) Mailbook, emailing groups and more useful functions are often added by our team. Are you missing a feature that makes Mailbook even better? Send us a message and we'll take it seriously.
Do you have any questions? Our email inbox is open for questions.