Explained
How to easily collect addresses?
If you are organizing a wedding or baby shower the preferred way is to sent out invitation by postal mail. This guide explains how to easily collect addresses of your friends and family.
Collecting
Making it easy to collect addresses is what Mailbook does best. So you are in the right place to get started. If you sign up with a Mailbook you get your own free online address book, and a personal link. The first step is to send the link to the people you want to invite.
The result is a Mailbook account with all your contacts and their addresses. Once you have everyone's address the next steps depend on what your goal is: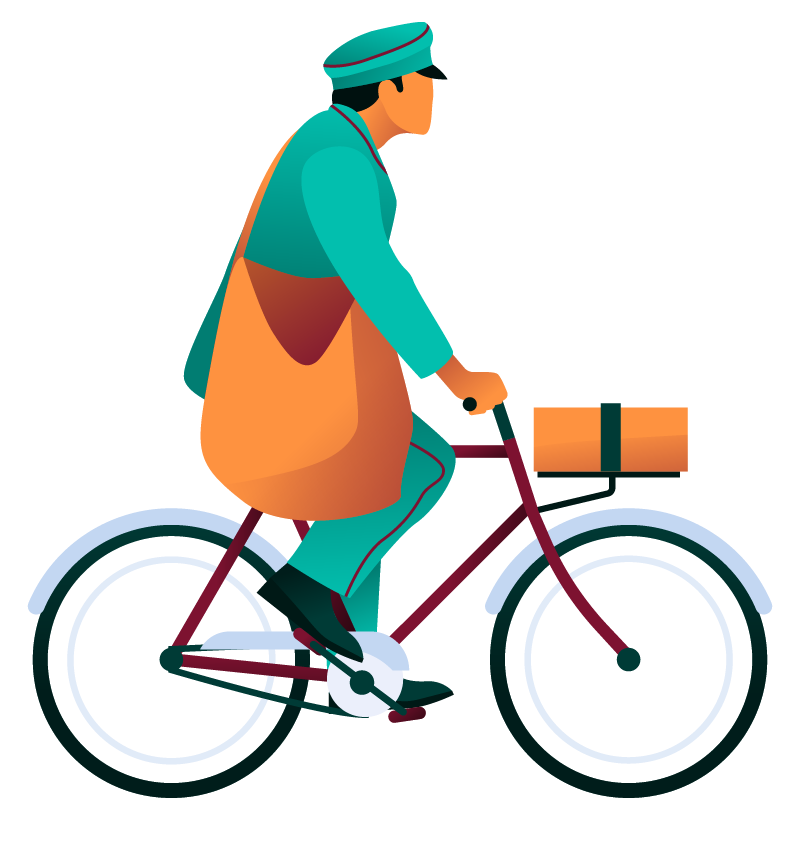 Wedding
If you are getting married, usually the task to collect addresses and sent out invitation is done together with the master of ceremonies or weddingplanner. Best is to share access to your Mailbook account so the actual task of sending the invitations can be outsourced to him/her.
Depending on your budget you can either use a well known card sending website and use one of their default designs, or have a (local) designer design your card. The latter will be more expensive, but will make it much more personal. That person will usually also opt to make sure the quality of the paper, printing, design and small details are perfect.
The wedding invitation should contain (of course) the people who are getting married, who is invited (kids, spouse?), a save the date, RSVP, and the contact details of the master of ceremony. Specific details for the day(s) are usually not in the initial invitation.
Baby shower
If you are expecting a baby, for baby shower invitations you can either design your own card, or choose one of the many design templates offered by card sending websites. If you design your own card, it could look more personal but will also be more time intensive.
The baby shower invitation should contain the date, gift list link, location, RSVP and a person to contact for questions.
Printing labels
Getting the addresses on the envelopes can be done in three ways. Either hand write the addresses on the envelop yourself. Best only if you have a nice handwriting. Else if you use a card sending website use their address book function and import your Mailbook addresses and have them print it on the envelop. The downside is that it is hard to make last minute changes. The budget and more flexible solution is to buy label printing paper, and export your Mailbook addresses as address label sheets which allows you to print labels and stick them on the envelop.
Getting started
In most scenario's sending out invitations will demand more time and energy then you might expect. With Mailbook we make your life easier. Mailbook has over 50.000+ active users who collected over 2M+ addresses (updated: 2023). Check out this getting started guide to see how Mailbook works.